RNG Mechanic
Another Star Wars day comes and goes, and no presents for us. The boys discuss how out of depth they are with TikTok, Twitch… anything the 'kids' like. Mix that up with lots of ADHD discussion of movies and TV and you have what amounts to a 'show' from us. Ta-dah!
2 years ago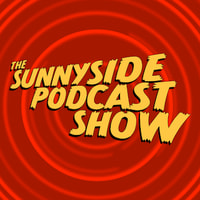 Topics
Picks of the Week
Support Us on Patreon!
If you enjoy the show, why not support us via the medium of money? Sunnyside Podcast Show on Patreon
Where to Subscribe
We'll add links to more players soon! Send them to us if you're feeling helpful...
Get Social On Us