Self Isolation, Am I Right?
Welcome back to Coronaworld! It's our third instalment in a yet unknown amount of episodes delivered from within the belly of a global pandemic. Our three presenters have successfully navigated their way through week one of a government mandated lockdown and discuss living, working and entertainment during their confinement.
a year ago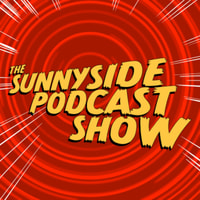 Topics
Picks of the Week
Support Us on Patreon!
If you enjoy the show, why not support us via the medium of money?
Sunnyside Podcast Show on Patreon
Where to Subscribe
We'll add links to more players soon! Send them to us if you're feeling helpful…
Get Social On Us