A&E for You and Me
We've been away for a couple of weeks, and we're back, so sorry about that. Ron's been to A&E. Scott's been to A&E. PJ's facing mutiny.
a year ago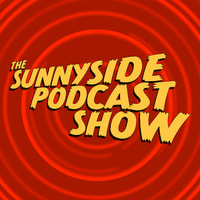 Support Us on Patreon!
If you enjoy the show, why not support us via the medium of money? Sunnyside Podcast Show on Patreon
Where to Subscribe
We'll add links to more players soon! Send them to us if you're feeling helpful...
Get Social On Us