Apocalypse… wait, NOW?
The world is facing up to COVID-19 so the gang bring on virus aficionado Susie to discuss how to prepare for it, but also its potentially long-lasting effects. It's gonna get scary out there folks, but we'll still be here every week as long as we can.
a year ago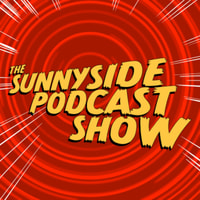 Topics
Picks of the Week
Support Us on Patreon!
If you enjoy the show, why not support us via the medium of money?
Sunnyside Podcast Show on Patreon
Where to Subscribe
We'll add links to more players soon! Send them to us if you're feeling helpful…
Get Social On Us