One in the Clip, Two in the Bag
The Oscars are (ok, were) on the horizon and we talk nominees and potential winners. Ron's been to see Queen & Slim, Scott's seen Monster House with Ralphie and PJ hasn't seen much of anything, really. Also bear witness to PJ as he re-invokes Scarlett Johansson to the utter horror of Scott and Ron, but mostly Scott.
6 months ago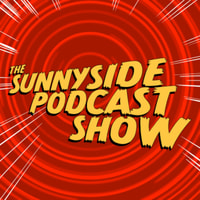 Topics
Picks of the Week
Support Us on Patreon!
If you enjoy the show, why not support us via the medium of money?
Sunnyside Podcast Show on Patreon
Where to Subscribe
We'll add links to more players soon! Send them to us if you're feeling helpful…
Get Social On Us