Conspiracy Musical Chairs
Conspiracy theories abound as we meander from 5G masts to flat earthers to aliens...and then to mixing spit and urine - PJ, of course. We have updates regarding the SARS-CoV-2 pandemic, including a live announcement about our prime minister, Boris Johnson. And, finally, we talk about the new iPhone, popular TV shows' attempts at recording remotely and our Picks Of The Week.
a year ago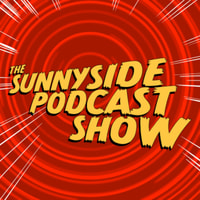 Topics
Picks of the Week
Support Us on Patreon!
If you enjoy the show, why not support us via the medium of money?
Sunnyside Podcast Show on Patreon
Where to Subscribe
We'll add links to more players soon! Send them to us if you're feeling helpful…
Get Social On Us