Gilbert The Smelly Alien
The gang reminisce over childhood TV shows and their brief flirtations with fame. High Fidelity, Better Call Saul and Locke and Key find themselves up against the Sunnyside Podcast jury in this week's review section. And, finally, we finish with a whimper with some rather miserable picks of the week. Don't say we didn't warn you.
2 years ago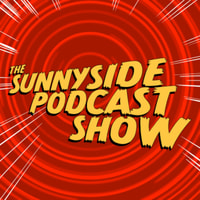 Topics
Picks of the Week
Support Us on Patreon!
If you enjoy the show, why not support us via the medium of money?
Sunnyside Podcast Show on Patreon
Where to Subscribe
We'll add links to more players soon! Send them to us if you're feeling helpful…
Get Social On Us